Everyone knows that it is difficult to deal with missing teeth. For that reason, people avail of dentures to replace them and regain the confidence to smile again. Whether you are considering getting dentures, know someone who has them, or already have them yourself; there might be questions in your head about them.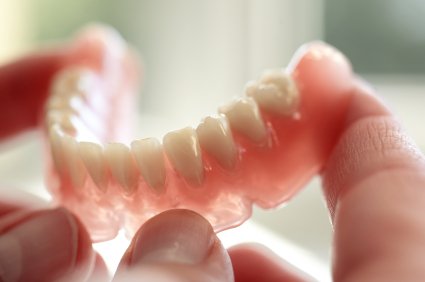 To help clear out the questions you have, VIP Dentistry will discuss the essential information you need to know about dentures. Read on below!
What are dentures?
Dentures are artificial teeth and gums that are manufactured to replace natural teeth that have been lost. These false teeth replacements can either be full or partial, which means that it is capable of replacing all teeth on the top or bottom dental arches, or just a few missing teeth. Whatever type of denture you may need, they will be custom designed to fit your mouth comfortably, and to match your existing teeth visually.
What are partial dentures?
When your surrounding teeth are not strong enough to support other restorations, or when more than one or two teeth are missing, partial dentures are often used. Partial dentures are fitted to the part of the gum line that they will sit on and will be fastened to your nearby natural teeth to prevent them from falling out of place. However, they are not permanently attached and can be taken out anytime for cleaning or while you sleep. 
What are full dentures?
Full dentures, also referred to as complete dentures, are meant to replace all of your natural teeth. This type of denture can be fitted for your top or bottom dental arches. They are held in place with the help of an oral adhesive or by its suction effect. Like partial dentures, full dentures are easily removed.
Why do people need to wear dentures?
You might think that dentures only serve to improve the appearance of your smile by replacing missing teeth. However, dentures have different functions too. Dentures keep the structure of your mouth sound by supporting the structures around your cheeks and lips. They also make it possible for you to eat foods that require chewing. Through this, you can keep your normal diet and stay appropriately nourished. Lastly, dentures are an excellent solution to replace troublesome teeth that bring you severe pain and other oral health issues. Thanks to dentures, you can have a strong and beautiful replacement when problematic teeth are removed.

Restore your smile by replacing missing teeth with Dentures in Chino Hills, CA. VIP Dentistry offers both full and partial dentures for your teeth replacement needs. We are located at 4200 Chino Hills Pkwy., #355, Chino Hills, CA 91709. Call us to schedule an appointment!